Looking around a house in Oxfordshire an interesting mirror caught my eye. After closer inspection, it became obvious that all was not what, at first sight, it seemed to be!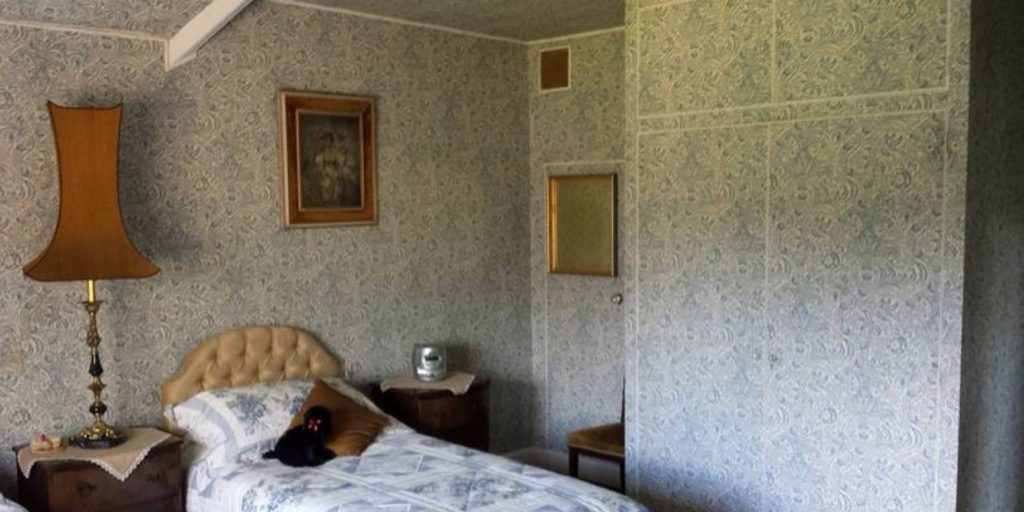 In the late 60s and 70s, a house in Aston Upthorpe, had a local reputation as a party house. Many celebrities and musicians frequented it as guests of the then owner Sir William Piggott Brown. There were many stories of libidinous behaviour including one involving two naked ladies chained to the gates! At that time Sir William owned the adjoining Aston Upthorpe Stud where some very successful racehorses were kept. Unfortunately, Sir William ended up having to sell the stud and then the house in 1981 and the revelry came to an unexpected end.
There is a lovely story about the house from 1989 in the Spectator by the then columnist and son of a Greek shipping magnate Taki Theodoracopulos, where after a very liquid dinner, he and his wife had had an argument and went to bed early, turning their backs on each other, and fell asleep. In the morning at breakfast it became obvious to him that the other guests had also retired to bed early in expectation of being able to watch a show through this same strategically placed one-way mirror. The was an atmosphere of deep disappointment in the air!
There are many other stories; its true that Cat Stevens first met Patti D'Arbanville at this same house. Patti inspired one of Cat Stevens greatest songs. In her words
'we met at a party in a house in the English countryside owned by William Piggott Brown who had all sorts of people there Steven (I called him by his real name, his real surname is Giorgio) and I just started talking and that was it we just connected on a very deep level. It was lovely'
Incidentally some of the other guests at the party Patti referred to included Stevie Winwood, Ginger Baker and some of the Beatles although I don't know which ones.